June 30, 2021
Financial Assistance for Expenses Related to COVID-19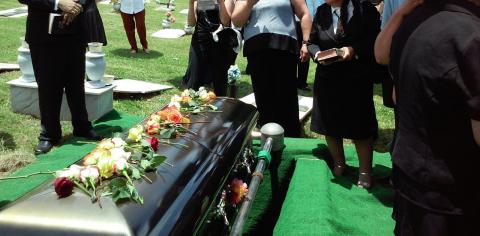 Unfortunately, the COVID-19 pandemic has caused thousands of families to lose loved ones. In addition to the suffering caused by an unexpected death, these circumstances generate a series of unplanned expenses that can affect the finances of working people.
To mitigate the impacts caused by these extraordinary expenses, the Federal Emergency Management Agency in the United States (FEMA) offers financial assistance, up to $9,000, for funeral expenses for COVID-19, incurred after January 20, 2020.
What funeral expenses are covered?
The assistance will help with funeral, burial, or cremation expenses. These expenses commonly include the following:
Transportation for up to two individuals to identify the deceased individual

Transfer of remains

Casket or urn

Burial plot or cremation niche

Marker or headstone

Clergy or officiant services

Arrangement of the funeral ceremony

Use of funeral home equipment or staff

Cremation or interment costs

Costs associated with producing and certifying multiple death certificates

Additional expenses mandated by any applicable local or state government laws or ordinances
Who can apply for COVID-19 funeral assistance?
Adult U.S. citizens, non-citizen nationals, and qualified aliens who paid funeral expenses after January 20, 2020. The funeral expenses must have been for a person whose death in the United States, territories, or the District of Columbia. You will need a death certificate in order to apply. It is important to note that the death certificate must indicate that the cause of death was COVID-19. If the death certificate does not attribute the death to COVID-19, it can be modified or amended. You will need to contact the person who certified the death.
Unfortunately, people with temporary visas such as H-2A and H-2B or TN are not eligible for this support. However, people who have a green card or a residence permit, as well as asylum for some humanitarian reasons could get the benefit if they can apply. If you have questions about your chances of receiving aid, you can contact FEMA at 844-684-6333 or contact CDM.
What information and documents do I need to apply for assistance?
The following information is needed:
Social Security number for the applicant and the deceased individual

Date of birth for the applicant and the deceased individual

Current mailing address for the applicant

Current telephone number for the applicant

Location or address where the deceased individual passed away

Information about burial or funeral insurance policies

Information about other funeral assistance received, such as donations CARES Act grants and assistance from voluntary organizations

Routing and account number of the applicant's checking or savings account (for direct deposit, if requested)
You must provide the following documents:
A copy of the death certificate

Proof of funeral expenses incurred

Proof of assistance received from any other source.
How is this help requested?
For help, call the COVID-19 Funeral Assistance Hotline: 844-684-6333. Hours of operation are Monday through Friday from 9 a.m. at 9 p.m. ET.
How are the funds received?
If you qualify, you will have the option of receiving the funds by check by mail or direct deposit to your bank.

For more information, visit the FEMA website. Also, you can contact the Center for Migrant Rights, Inc. (CDM). You can call us from Mexico at 800-590-1773, or from the United States at: 1 855-234-9699. To speak with someone in Mixtec, you can call us at: 953-554-0517. Our services are completely free and confidential.
(Foto: Rhodi Lopez / Unsplash.com) Link: https://unsplash.com/@20164rhodi