February 5, 2021
Joe Biden begins his term by signing executive orders to support migrants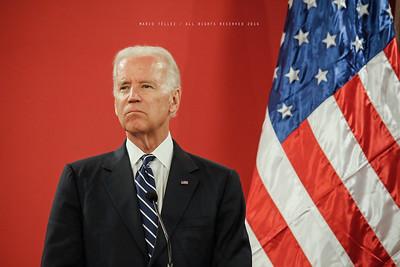 On his first day as president of the United States, Joe Biden signed several executive orders that reversed many of the immigration policies of the Trump administration. Here are the executive orders signed by Biden:
Continue the DACA Program
Biden signed an executive order to strengthen the Deferred Action for Childhood Arrivals (DACA) program, which protects nearly a million young undocumented people who were brought to the United States as children from deportation.
Citizenship for DREAMERs
Biden also asked Congress to grant permanent status and a pathway to citizenship to DACA recipients.
Stop construction of the border wall
President Biden halted the construction of the Mexico-U.S. border wall. "It will be the policy of my Administration that no more US tax dollars are diverted to build a border wall. I am also leading a careful review of all resources allocated or redirected to build a southern border wall," President Biden proclaimed in his order.
Counting non-US citizens in the US census
This order reverses a recent order by President Trump not to count non-US citizens. This will lead to changes in how federal money and representation are divided.
Reverse Muslim ban
This order ends the so-called "Muslim travel ban", which in 2017 restricted travel and immigration to the United States from Syria, Iran, Iraq, Sudan, Libya, Somalia and Yemen, before adding Eritrea, Nigeria, Myanmar, Kyrgyzstan and Tanzania in 2020. The State Department also has instructions to restart visa applications for these countries.
Change ICE policies
This order will change the arrest priorities of the Trump administration for Immigration and Customs Enforcement (ICE). This executive order will repeal the changes Trump made in the first week of his presidency in 2017, to make the application of immigration law in the interior much more strict. Biden's White House team stated that the Department of Homeland Security, in partnership with other agencies, "will establish civil immigration enforcement policies that better protect the American people and are in line with our values ​​and priorities."
The first 100 days of a presidential term are considered a benchmark for measuring a president's initial success. In one day, President Biden signed these executive orders and there will be many more policies to come.