July 6, 2020
Mutual Aid Resources that Migrant Workers Can Use During the COVID-19 Pandemic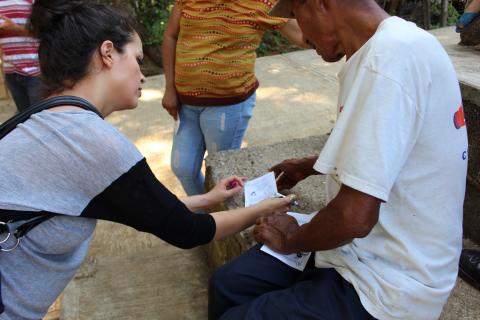 The COVID-19 pandemic has caused much stress and many difficult challenges, especially for migrant workers and undocumented people, among others. Here we provide a list of mutual aid resources in various areas, including but not limited to support for medical, financial, legal, educational, nutritional, and housing issues. This list includes national and state-level resources (These resources have been verified and updated as of June 18th, 2020).
National/General Resources
Inmigrante Informado provides a comprehensive resource of support for immigrants and migrant workers, with resources listed by state (though the list does not contain all states) in Spanish and English, including information and support around health, finance, education, mental health, local and state benefits, food, and other important issues.
Mutual Aid Disaster Relief is a grassroots disaster relief network based on the principles of solidarity, mutual aid, and autonomous direct action. In the link below is a growing directory of mutual aid pandemic disaster care. First, you'll find the "Do-it-Ourselves Resources" section, with the subsections: "General," "Health and Wellness," "Rent and Other Strikes," and "Solidarity/Cooperative Economy." Then you'll see the "Mutual Aid" section, arranged by geographic location.
Mission Asset Fund (MAF) is an organization dedicated to creating a financial market for low-income people. MAF launched the COVID-19 Rapid Response Fund to connect people with resources and emergency support they need to weather this storm. You can apply for a grant today!
UndocuScholars has created a list of financial, mutual aid, legal, medical, and nutritional resources for undocumented immigrants. It includes a resource guide for certain states.
If you or your loved ones live in the states of Massachusetts or New York, you can find specific resources below
Massachusetts Jobs with Justice has compiled a list of resources for workers, immigrants, and undocumented people in the state of Massachusetts, including direct funds, other programs, and information and instruction about the application process. The list is written in Spanish.
Mutual Aid LA created the COVID-19 Mutual Aid Network LA, comprised of different grassroots organizations, movements, organizers, and volunteers who are committed to organizing material support in the LA community. This mutual aid network is growing every day and invites all individuals and organizations to join them and help build this network so they can support as many residents as possible during this crisis in a way that government and elected officials are failing to do.
The New York State Youth Leadership Council is compiling a live list of COVID-19 support resources for immigrants around New York City, prioritizing resources for undocumented people. The list includes information about direct funds, housing, legal support, immigration support, education, mental health, nutrition, art, internet, bill assistance, support for CUNY students, and more.
Link: nyc support - covid19