August 6, 2020
Washington has a large community of migrant workers. Here we have compiled various resources that can be helpful during this time of COVID-19.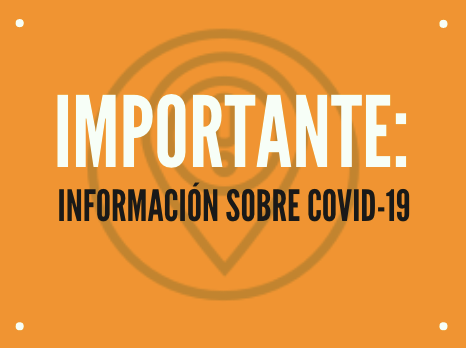 Northwest Immigrant Rights Project has various sources of information about the COVID-19 pandemic for the migrant worker community in the state of Washington. The site has listed support resources as well as information about the virus. You can find the information here.
There is a flyer of various resources for the immigrant community in Washington during COVID-19, including information about health insurance, access, and guidance; employment and legal rights; financial resources; free or affordable social services; mental health support, and other topics. The flyer is here.
The Washington Healthcare Access Alliance has created a list of free or charitable clinics in Washington. The site has clinics in many counties throughout the state. You can search for a clinic in your area here.
The Washington Immigrant Solidarity Network has a database that can help you find resources. You can search based on the following categories: resource topic, keywords, and location. They also accept advice or reviews on the resources they already have, and offer options to suggest other resources that are not yet in the resource finder. You can explore the information here.
OneAmerica has a large list of various types of resources for immigrants in Washington State, organized by topic, location, and language. The site also has information in Indigenous languages, and national, state, county, and city resources. The link is here.
The American Federation of Labor and Congress of Industrial Organizations (AFLI-CIO) of Washington State has compiled various resources for workers during the COVID-19 pandemic. The site includes information about protecting workers and their families, lay-offs and lost hours during the quarantine, tips for organizing in the workplace, specific resources for migrant workers, and assistance for unions and union members. See these resources here.
We invite you to consult our initial blog about national resources for mutual aid during the COVID-19 pandemic in the U.S. We are continuing to compile state-level resources, particularly for some states that have high populations of migrant workers or are in dangerous situations.
You can find out about current available resources. For more information or help, you can contact Centro de los Derechos del Migrante (CDM):
Free call from the United States: 1.855.234.9699
Free call from Mexico: 800 590 1773
Email: contratados@cdmigrante.org
Facebook: facebook.com/contratados.org