May 11, 2020
What you should know about H-2B visas during the COVID-19 pandemic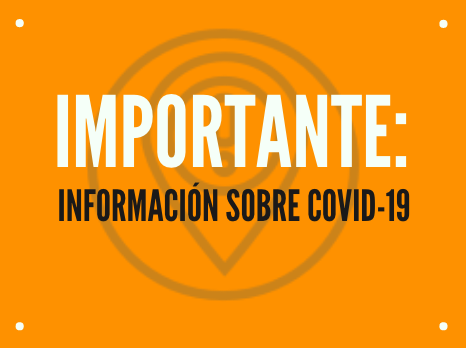 However, on May 14, 2020, DHS announced a new temporary final rule to help support the US food supply chain. This new rule only applies to people with H-2B visas that were already in the US. Under this new rule, H-2B workers will have the option to extend their visa or to transfer to a different H-2B employer at the end of their original contract, so long as an H-2B employer declares that the job is essential to the US food supply chain.
The H-2B temporary work visa program for non-agricultural workers has grown significantly in recent years. In 2020, the US government announced that it would grant 66,000 H-2B visas. By the end of February, the government approved an additional 35,000 H-2B visas. The plan was to approve 20,000 new visas in April, and another 15,000 in May 2020.
All of that changed when COVID-19 arrived in the United States and Mexico. At the beginning of April 2020, the Department of Homeland Security (DHS), announced that it would not release any new H-2B visas until further notice, due to the economic uncertainty created by the coronavirus pandemic. But what does that mean?
This revocation won't affect work authorizations or H-2B visas that have already been approved by DHS. In other words, US employers who have already received permission to hire workers through the H-2B program won't be affected by this policy change, and will be allowed to continue hiring temporary workers. As a result, US Consulates in Mexico have continued to process H-2B visa applications, at least until September 30th.
Each year, the Department of Labor grants visas in phases, and October represents the start of a new cycle of H-2B visas. The state of the H-2B program in the fall will depend, in large part, on the global state of affairs with respect to coronavirus. If the pandemic continues and certain jobs are still deemed "non-essential," it's possible that the H-2B program could be completely suspended.
Even though H-2B employers are still hiring, it's important to keep in mind that there is a high risk of recruitment fraud right now.
All of the recent policy changes, along with the general uncertainty during the pandemic can cause misunderstandings or trigger the spread of misleading information. Because of this, it is very important to verify job offers. You can read more about how to protect yourself from recruitment fraud here. And you can learn more about recent changes to H-2B visa processing in this blog.
If, at any point, you have doubts about a job offer or you think a recruiter could take advantage of you, call Centro de los Derechos del Migrante at 01-800-590-1773 (Mexico) or at 1-855-234-9699 (United States) for free and confidential legal advice.