January 18, 2023
Are you up to date with your vaccinations to avoid respiratory diseases?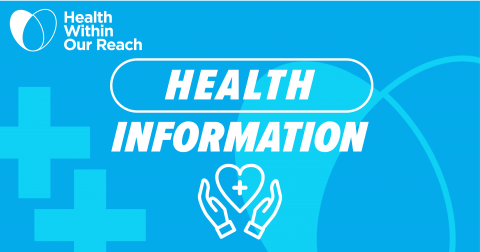 As cases of respiratory illnesses such as the flu and COVID-19 increase, it is common to receive the recommendation to "keep up to date with vaccinations", but what does this mean? Here, we explain it to you:
You are considered up-to-date on your COVID-19 vaccinations if you have completed a primary COVID-19 vaccination series and received the most recent booster dose recommended by the Centers for Disease Control and Prevention (CDC). In doing so, you should take into account:
Your age

The first vaccine you received, and

How long it has been since you received your last vaccine dose.
You have the primary vaccination series two weeks after receiving the second dose of a COVID-19 mRNA vaccine (which may be the Pfizer, Moderna or Novavax vaccines); or two weeks after receiving the single dose of Janssen's COVID-19 vaccine from Johnson & Johnson. You are considered up-to-date on vaccines if you received all recommended COVID-19 vaccines, including booster doses, when you were eligible.
We recommend that you visit CDC's tool to find out when you are due for your COVID-19 booster dose: https://www.cdc.gov/coronavirus/2019-ncov/vaccines/stay-up-to-date.html
If you are moderately or severely immunocompromised, please note that you have different recommendations regarding COVID-19 vaccines. All recommendations can be found here:
https://www.cdc.gov/coronavirus/2019-ncov/vaccines/recommendations/immuno.html
Everyone 6 months of age and older should get a flu vaccine every year. Most people need only one dose to be "up to date," but there are some younger children who need two doses of the flu vaccine. For these children, CDC recommends the first dose as soon as the vaccine is available, because it is important that they receive the second dose at least four weeks after the first dose.
Currently, there are several injectable influenza vaccines approved for people as young as 6 months old and CDC does not recommend one particular influenza vaccine over another. For adults 65 years of age and older, there are three influenza vaccines that are recommended as preferred options. These are Fluzone High-Dose Quadrivalent, Flublok Quadrivalent, and Fluad Quadrivalent. If none of the three preferred influenza vaccines are available for people 65 years or older at the time of administration, people in this age group may receive any age-appropriate influenza vaccine instead.
To find a flu vaccine in the United States, visit: https://www.vaccines.gov/find-vaccines/?_gl=1*d78ph3*_ga*MTgwODk5OTYwLjE2NzMzNjE3NDI.*_ga_SRP26B50XR*MTY3MzM2MTc0MS4xLjAuMTY3MzM2MTc0MS4wLjAuMA...
Do you have other questions about your health and labor rights in the United States? Ask SOL at covidchat.org.