July 1, 2020
Are you a temporary worker in the U.S. that is now furloughed, laid off, or unemployed?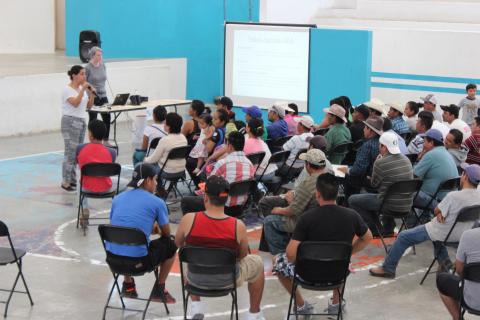 Please visit our introduction to Unemployment Insurance (UI) benefits HERE.
If you are in the United States and have a temporary work visa, you may qualify for unemployment benefits if you were laid off, fired, or unemployed within the COVID-19 context.
As the COVID-19 economic crisis continues to develop, temporary migrant workers in the U.S. are experiencing reduced work hours, furloughs, layoffs, and unemployment. It is reported that 20 million people lost their jobs in the United States during the month of April 2020. Certainly, this economic crisis impacts Black, brown, and indigenous communities most deeply. For migrant communities in particular, there are many barriers to accessing unemployment insurance (UI) benefits.
Federal law allows the states to administer their own unemployment programs and to determine eligibility requirements. Thus, there is a wide variance in who accesses unemployment benefits and how such benefits are disbursed. However, generally states at least require that (1) individuals be unemployed through "no fault of their own;" (2) have earned wages for some time prior to filing for unemployment; and (3) be "able to work, available to work, and actively seek work" each week of filing for benefits.
Those on temporary work visas in the U.S. usually meet (1) and (2) but due to immigration law limitations may not meet the "available to work" requirement since most employment visas are tied directly to an employer, and the worker only has permission to work for that employer. w). Nevertheless, the new Pandemic Unemployment Assistance (PUA) provision of the Coronavirus Aid, Relief, and Economic Security Act (CARES Act) may be an avenue for temporary workers who are currently underemployed or unemployed due to COVID-19 to seek benefits.
Below are some helpful steps to follow if you wish to assess your eligibility for PUA and apply for unemployment insurance benefits.
Apply for UI Benefits through your Local State Agency
In order to apply for PUA, please check your state's requirements, a locator is available HERE. Please note that a state may first ask you to apply for regular state unemployment benefits and receive a rejection, before allowing you to access PUA.
Find Help from a Local Legal Aid Provider
If you need help navigating state unemployment laws or wish to receive personalized legal counseling, it may be best to seek help from an attorney and/or legal aid office.
Reach out to Centro de los Derechos del Migrante, Inc.
Lastly, if you are a temporary migrant worker in the United States, and have a question regarding your eligibility, you can reach out to Centro de los Derechos del Migrante, Inc.
Toll free numbers:
01.800.590.1773 (llamada gratuita desde México)

1.855.234.9699 (llamada gratuita desde EEUU)

CDM WhatsApp: +52 5540745344

contratados@cdmigrante.org