March 26, 2020
COVID-19 Alert! Don't be fooled: Avoid fraud during the COVID-19 pandemic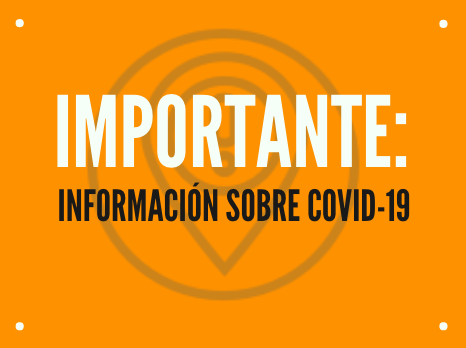 The U.S. Consulate in Monterrey has announced that starting March 18, and until further notice, it is suspending routine immigrant and non-immigrant visa services.
This includes suspending interviews in the CAS and the different consulates in Mexico.
At the moment, they are working on changes to the procedures of the H-2 visa system.
Over the next few weeks, consulates will prioritize workers whose H-2A or H-2B visas expired in the past 12 months and are now applying for the same temporary work visa classification.
If workers have a scheduled appointment, they will receive an email notifying them it is canceled.
To avoid becoming a victim of fraud during the COVID-19 pandemic, it is very important to take the following measures:
Stay informed about changes and updates to the visa procedures. It is best to consult official, reliable sources like the Contratados.org Facebook page or the Facebook page of the United States Consulate in Monterrey.

Remember that many offices are closed. Many government offices in the United States and Mexico are closed and staff is working remotely. Therefore, many procedures will be slower, postponed, or canceled.

Do not pay any type of fee for the right to a visa. As of now, there is no certainty about job offers, nor a date when the hiring or travel processes for migrants will be restored.

Don't provide identity documents to start a recruitment and hiring process for uncertain job opportunities.

Share Reliable information. Make sure the information you share with friends and acquaintances is verified by a trustworthy source.
In order to stop the spread of COVID-19, social distancing is necessary, which means that we must maintain a certain physical distance between people to avoid infections. This affects work and social interaction. So it is extremely important to have accurate, verified information and to not waste time and money on an offer for a job that does not exist.
Remember: Any offer for a job that does not exist is FRAUD. Unfortunately, criminals will continue to profit from deception even in times of pandemic.