May 6, 2022
Fellow working friend with an H-2A visa in the United States, learn about the ¾ guarantee and expense reimbursements! It is your right - know it and defend it.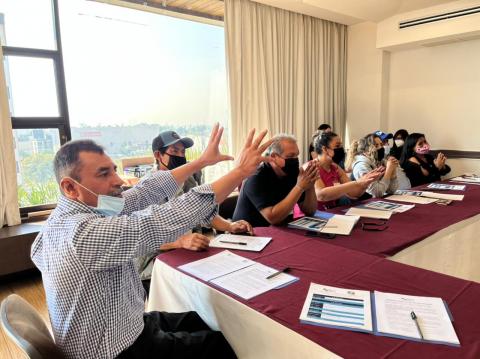 Three agricultural employers in Arcadia failed to comply with the requirements of the federal H-2A agricultural visa program in Florida, owing a total of $72,609 in wages to 123 employees.
The Department of Labor's Wage and Hour Division found that Benjamin M. Ramirez Harvesting Inc., AO Harvesting LLC, and Gustavo Cisneros Harvesting Inc. failed to pay H-2A workers at least three-fourths of the work hours guaranteed in their contracts. Consequently, the employers will have to pay the workers their wages, as is required under the program's regulations.
Investigators found that Benjamin M. Ramirez Harvesting violated the required three-fourths guarantee and owed $30,915 in unpaid wages to 31 employees. The agency also fined him $1,424 for the violation. AO Harvesting violated the same requirement and owed $37,005 in back wages to 38 people. In that case, the agency also imposed a fine for the same amount.
Gustavo Cisneros Harvesting, on the other hand, violated the three-fourths guarantee and also failed to reimburse workers for transportation costs from their place of origin to the workplace as required by law. As a result, the employer paid $4,688 to the 13 affected individuals and paid a $1,250 fine to the agency.
The three employers used the services of Yolanda B. Celaya, an agent with CCH Bookkeeping Inc., and harvested citrus for Alico. Benjamin M. Ramirez. Harvesting Inc. also harvested for Oakley Groves. These growers sell citrus to processors such as Tropicana and Peace River.
If you are a migrant worker with an H-2A visa in the United States and do not know about the ¾ guarantee or travel expense reimbursement, click here. If you think that your employer violated these or other labor rights, please contact our team to have free and confidential legal information, between the hours of 9 am and 5 pm (CT time), at the following the phone numbers:
Toll free from Mexico: 800-590-1773
Toll free from the US: 1-855-234-9699
Visit us on Facebook, you can find us as Contratados.