June 24, 2020
Happy LGBTQ+ Pride Month to all migrant workers and everyone fighting for equal rights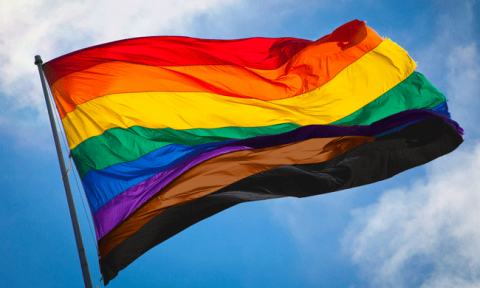 June is internationally recognized as LGBTQ+ Pride Month (Lesbian, Gay, Bisexual, Transgender, Queer). Pride Month is an opportunity to celebrate the diverse gender identities and sexualities of all migrant workers.
Pride Month is a time to commemorate the LGBTQ+ community's fight, celebrate the freedoms we have won, and come together to defeat discrimination. Nowadays, we celebrate Pride Month with parades and parties. But its historical roots are more radical.
Pride Month started in June 1969 in New York City. Back then, it was still illegal to be homosexual, and LGBTQ+ people suffered extreme police harassment. In response, they created underground spaces for mutual aid and political resistance, such as the Stonewall Inn. During a police raid on June 28, the community had had enough mistreatment and fought back. Their resistance sparked a movement for LGBTQ+ liberation that has only continued to grow. The brave leaders that fateful night were transgender women of color, who continue to drive the movement forward today.
Pride Month came to Mexico in 1978 when a group of activists with the Homosexual Revolutionary Action Front joined a protest commemorating the Cuban Revolution. The first march exclusively for gay pride was celebrated in Mexico City in June of the following year (1979). To learn more about the history of LGBTQ+ Pride Month, visit here.
Although we have seen enormous advances in LGBTQ+ rights, the community continues to face high levels of discrimination and harassment in many spaces, most of all at work.
At Contratados.org, we are committed to justice and power for all migrant workers, regardless of who they are or who they love. We believe it is important to use our platform to support the fights of the most marginalized groups.
This month, we are starting a series of blogs to amplify the voices of the LGBTQ+ community and bring attention to their fight, as well as to assure that our spaces our inclusive of all migrant workers.
How can you get involved?
• Follow us to learn more about gender diversity, LGBTQ+ workers' rights, how to be a good ally to the LGBTQ+ community, and more. Unity among diverse workers is more important than ever, and so is solidarity from people like you.
• Contact us with your questions, doubts, and suggestions about information and stories that you would like to see in Contratados.org.
• Share this information with your friends and family and invite them to join the conversation!
If you are an LGBTQ+ migrant worker and have questions about your employment rights, suggestions on how we can make our work more inclusive, or if you would like to share your story, please contact the Center for Migrant Rights, Inc. All support is free and confidential.
01.800.590.1773 (free from México)
1.855.234.9699 (free from the U.S.)
CDM WhatsApp: +52 5540745344