September 22, 2022
Have you recently graduated from college and want to work in the U.S.? Here you can learn about the TN visa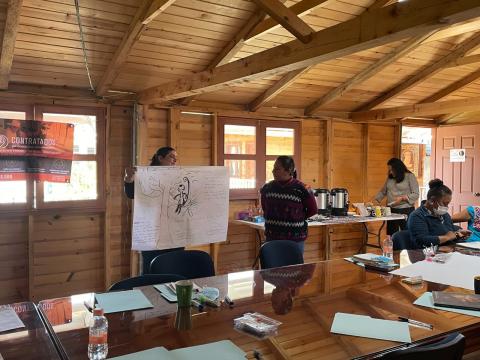 Since the launch of Contratados.org we have shared information about H-2 seasonal work visas. However, those are not the only types of visas that allow workers to enter the U.S. temporarily. Here you'll learn specifically about TN (Trade-NAFTA) visas, a special non-immigrant type of visa issued by the US to Mexican and Canadian nationals.
TN visas were originally created under the North America Free Trade Agreement (NAFTA) and renewed under the U.S.-México-Canada Agreement (USMCA). It allows Mexican and Canadian nationals with college degrees to live and work temporarily in the United States and engage in commercial activities.
Some of the eligible professions for TN visas are: accountants, engineers, lawyers, pharmacists, scientists, and teachers. If you have any of these degrees you can be eligible for a TN visa. To obtain it, the first thing you'll need is an offer letter from a U.S. employer. You will also have to fill the DS application form, and present your Mexican or Canadian passport at a U.S. Consulate in Mexico. You will have to pay appointment and visa fees.
The initial stay allowed for TN visa holders has been recently extended to 4 years. If you wish to remain in the country after that, your employer needs to submit the form I-129 on your behalf. It is worth mentioning that the TN visa has an associated visa for spouses and unmarried children under 21 years accompanying the principal visa holder. This is called the TD visa, and although TD visa holders aren't allowed to work, they are allowed to study. Because this is a dependent's visa, the stay of TD visa holders cannot exceed the allowed stay of the principal TN visa holder.
Once the TN visa is approved, you will have to apply for admission at a port of entry. Just as in the H-2 program, there are a series of structural deficiencies of the TN visa program, therefore, it is important that you know your rights. We invite you to visit our section "Do you have a TN visa? Know your rights!
Centro de los Derechos del Migrante, Inc. (CDM) offers free and confidential legal assistance and we can answer your questions about your labor rights. You can contact us at 1-855-234-9699 (from the U.S.) and 800 590 1773 (from Mexico).
Visit us on Facebook, you can find us as Contratados