December 15, 2014
Improved access to justice for victims of recruitment fraud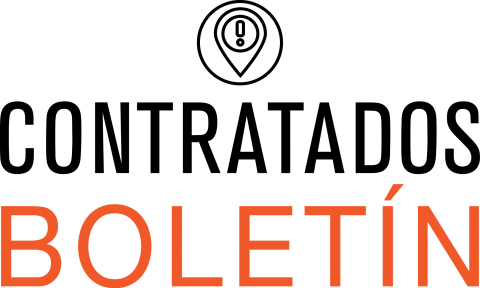 Contratados Boletín | November 2014
Contents
President Obama's action on immigration benefits many, but many others excluded
On November 20, immigrant communities, along with faith, labor and advocacy groups, celebrated an important step made by President Obama to improve the lives of immigrant families and workers. President Obama's executive orders will provide up to 5 million undocumented immigrants in the U.S. with relief from deportation. The orders will primarily benefit parents of U.S. citizens or lawful permanent residents, who will be eligible for administrative relief if they have been in the country for five years and meet other criteria.
While this is an important step in the right direction, the President's action on immigration also excludes an estimated 6 million who are important members of communities across the United States. Principal among those who typically will not qualify for the President's new protections are newly arrived persons without documents or recent visa overstayers, and persons without U.S. citizen or lawful permanent resident children. If you think you might qualify for a benefit it is important to consult with a licensed immigration attorney who is familiar with U.S. immigration law. Workers with temporary visas, such as H-2A and H-2B visas, will typically be unaffected by the executive order, which primarily offers protection from deportation for those who are in the U.S. without documents.
Only an estimated 250,000 undocumented farmworkers in the U.S. will benefit from the Obama's executive orders. Estimates on the total number of undocumented immigrants working in agricultural range from 1.25 to 1.75 million. "The eligibility criteria will deny administrative relief to many deserving farmworkers and their family members, including many long-time farmworkers who do not have U.S. citizen children," explained Farmworker Justice President Bruce Goldstein.
Workers with temporary visas, including H-2A and H-2B visas, who contribute significantly to critical sectors of the U.S. economy will typically not qualify for benefits under the President's plan. Many of these workers endure low pay and harsh working conditions to fill jobs that U.S. employers were otherwise unable to fill. An interagency task force has been created to look at issues facing immigrant workers. There is opportunity to promote changes for workers with temporary visas through this task force.
Many have also criticized Obama's executive action for excluding parents of the DREAMers– young people and students who were brought to the United States as children and qualify under Deferred Action for Childhood Arrivals (DACA). Many credit the DREAMers, at least in part, for President Obama's immigration action since they have been pressuring Obama on the issue of immigration reform for years. Other groups note that many LGBTQ immigrants, who might not have children, will also be excluded from the action.
(Photo: Laura Elizabeth Pohl/Bread for the World)
Obama's executive action improves access to U and T visas for victims of labor recruitment crimes and labor trafficking
In addition to ending devastating deportations that separate families and giving work permits to some undocumented immigrants, the executive action announced by President Obama on November 20 also strengthens labor protections. Specifically, the executive action will facilitate the process through which victims of recruitment fraud and labor trafficking access U and T visas. These visas are given to people who have been victims of certain grave crimes (U visa) or human trafficking (T visa). Through these visas, victims can gain temporary legal status and work permits for three or four years. U and T visa recipients also become eligible for permanent residency.
Starting in 2015, the U.S. Department of Labor (DOL) will for the first time be able to certify U visa applications based on three labor-based crimes: extortion, forced labor, and labor recruitment fraud. If you have suffered any of the following crimes, it is possible that you could be eligible for a U visa:
the use of threats or fear to force a person to provide something of value to her or his employer or recruiter;
confiscation of passports or other personal documents by an employer or recruiter;
the use of false promises or debt to force someone to work under poor conditions.
These three crimes are added to an existing list of eligible crimes that DOL can certify. This includes crimes such as domestic violence, kidnapping, stalking, torture, witness tampering, sexual abuse, and rape, among others. The DOL will also be able to certify applications for T visas by victims of trafficking. In some cases, family members of victims are also eligible to receive T and U visas.
If you have suffered any of the aforementioned crimes, it is possible that you could be eligible for a U or T visa and you should talk with a lawyer to receive more information.
Help other migrant workers avoid fraud and recruitment abuse by writing a review based on your experience today!
CDM partners with government to give informational workshops in San Luís Potosí and Jalisco
In continuation of the educational workshop series that was organized as a result of the ministerial declaration signed by the U.S. and Mexican Labor Secretaries, Centro de los Derechos del Migrante, Inc. (CDM) participated in two workshops for H-2 workers during the past month. The Mexican Labor Secretary and Foreign Ministry along with representatives of the U.S. Consulate in Guadalajara also participated
The first, held on November 7 in Matehuala, San Luís Potosí, was attended by over 300 people and the second, held on November 21 in Lagos de Moreno, Jalisco, was attended by approximately 125 people. In both workshops CDM staff spoke about the recruitment process and how migrant workers can take steps to protect their rights and avoid fraud during the recruitment process, including a presentation of Contratados.org. Workers were eager to learn about the tool and to speak with representatives of CDM about their recruitment experiences.
(Photos: Lilián López/Centro de los Derechos del Migrante, Inc.)