March 19, 2021
Judge Debars Farm Labor Contractor Francisco Valadez Jr. LLC from H-2A Program for Two Years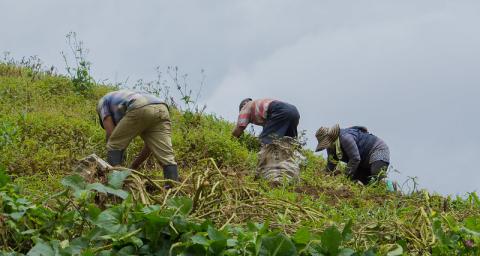 A farm labor contractor, Francisco Valadez Jr. LLC, has been debarred for two years from hiring workers through the H-2A program because he violated workers' pay and safety rights. Valadez provided workers for blueberry harvesting at Winzeler Farms LLC in Kelly, North Carolina, and Sleepy Creek Farms in Harrells, North Carolina.
The U.S. Department of Labor's Wage and Hour Division investigated Valadez and found that he had violated his employees' rights in several different ways. Valadez did not pay all his workers the wages they were due, and he allowed workers in Mexico to pay recruiting fees to be placed on a recruitment list. Further, he did not reimburse workers for their travel, visa, and border crossing expenses. He also did not provide sanitary housing to the workers, and he violated safety rules by driving workers on a suspended license.
Because of these violations of H-2A workers' rights, a judge ordered that Valadez be debarred from the H-2A program for two years. She also ordered that Valadez pay a $17,892 penalty for his violations of the H-2A program's labor provisions. With the help of Legal Aid of North Carolina, the North Carolina Justice Center, and Indiana Legal Services, workers are also suing in court to recover back wages they are owed.
If you or anyone you know has suffered any type of abuse in your place of work, you can contact Centro de los Derechos del Migrante, Inc. (CDM). You can call from Mexico at 800.590.1773, and from the U.S. at 855.234.9699. To speak with someone in Mixteco you can call 953.554.0517. All assessments are completely free and confidential.
Image: Flickr/Juan Vivas, 2017/Vía Flickr.com