March 25, 2019
Legal victory: No one should have to pay to work -- Fancy that!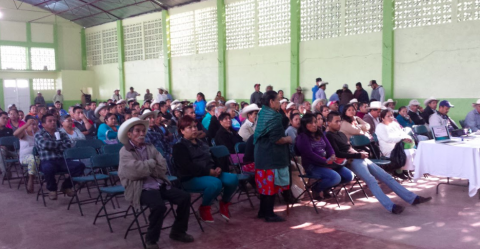 We're thrilled to report a big win in court!
No one should have to pay to work. Recruitment fees are the root of a myriad of labor abuses — leaving workers indebted, and vulnerable to trafficking and exploitation.
While federal law prohibits recruitment fees, it is often toothless. This means that employers and recruiters can get away with making workers pay for their jobs.
Such was the case with Fancy Farms.
Back in January 2018, a federal judge in Florida refused to award damages to farmworkers under the H-2A visa program (Palma-Ulloa v. Fancy Farms). The court reached this decision after concluding that their employer, strawberry grower Fancy Farms, had failed to contractually prohibit its recruiter from charging fees, as federal regulations require.
It was unacceptable. We had to take action-we had to hold Fancy Farms accountable. In response, our legal team filed a friend-of-the-court brief with over a dozen allies. We argued that the employer's failure to contractually prohibit recruitment fees meant it should be on the hook when its recruiter predictably charged workers for the right to work..
Last week, the U.S. Court of Appeals for the Eleventh Circuit decided to hold Fancy Farms liable for hefty recruitment fees — and adopted our main argument! Now, Fancy Farms will have to compensate 11 Honduran farmworkers for the thousands of dollars they paid to secure a job with the strawberry grower.
Congratulations to our allies at Florida Rural Legal Services, who represented the plaintiff farmworkers in the district court, and to Kasowitz Benson Torres, LLP, which represented them pro bono on appeal!
This is one of the first times an employer has been forced to pay back its workers based on its failure to contractually prohibit fees. This decision also means justice for a countless number of workers in Florida and elsewhere who may use this decision to hold employers accountable.
Employers can't turn a blind eye when their recruitment agents charge exorbitant fees in exchange for jobs. Ignorance is not a Get Out of Jail Free card — employers should be held responsible for the abuses of their agents.
We're so proud of our legal team for constantly finding innovating ways to find justice across borders. Keep an eye out for more news on their groundbreaking strategies!