September 2, 2021
Long term effects of COVID-19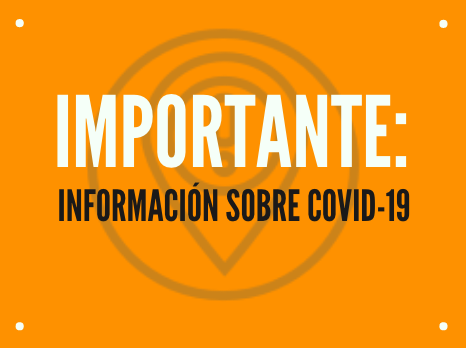 Most people with COVID-19 get better a few weeks after they start feeling sick. However, there are those who struggle with long-term sequels, that is, who continue with some symptoms after they have recovered from the disease. These conditions can last four or more weeks after the person has been infected and can include various health problems over different periods of time.
Types of long term effects of COVID-19:
New or ongoing symptoms:
Some people experience new or ongoing symptoms that can last for weeks or months after being infected with the virus that causes COVID-19 for the first time. These symptoms can occur in anyone who has had COVID-19, including those who had mild symptoms or had no initial symptoms. These symptoms include:
Shortness of breath

Tiredness or fatigue

Cough

Pain in the chest or stomach

Muscle or joint pain

Tingling sensation

Rash
People who became seriously ill from COVID-19 can experience effects that can affect most body systems - including the heart, lungs, kidneys, skin, and brain.
Effects of COVID-19 Illness or Hospitalization:
Hospitalizations and serious lung-related illnesses, including COVID-19, can cause severe weakness and exhaustion during the recovery period. After hospitalization, people may experience severe weakness, problems with thinking and judgment, and post-traumatic stress disorder (PTSD). PTSD refers to long-term reactions to a very stressful event.
Prevention:
To prevent the aftermath of COVID-19, it is best to get vaccinated against COVID-19. Anyone 12 years of age and older can be vaccinated, even people who have already had COVID-19.
To get your vaccine in the United States, visit Vaccines.org.
For more information on long-term consequences of COVID-19, visit the CDC website. You can also contact the Centro de los Derechos del Migrante, Inc. (CDM). You can call us from Mexico at 800-590- 1773, or from the United States at: 1 855-234-9699. To speak with someone in Mixtec, you can call us at: 953-554-0517. Our services are completely free and confidential.