June 15, 2022
Migrant friend, are you looking to change your employer? Learn about the portability rule!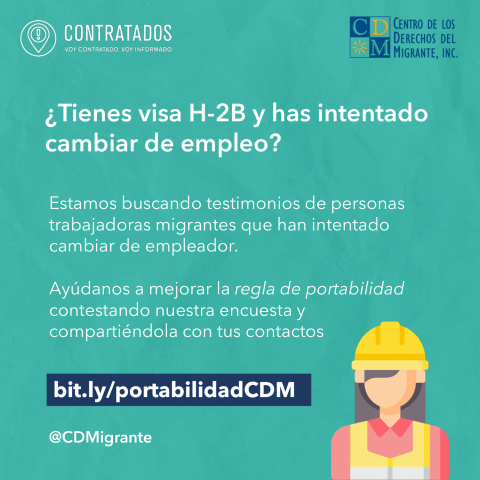 Since 2020, the temporary final rules of H-2B visas in the United States have included the issue of portability. This means that migrant workers with a current H-2B visa and a valid H-2B petition can change their employer.
Here we explain how it works!
If you are working in the United States on an H-2B visa and want to change employers, the portability rule allows you to do so. It is important to check the following requirements to see if it applies to you:
You must have a current H-2B visa

The new job offer must provide you with a valid H-2B petition with a temporary labor certificate

The employer must submit this petition to the United States Citizenship and Immigration Services (USCIS) by July 28, 2022
Upon meeting the requirements, the law allows you to begin work at your new job for 60 days while the petition is approved. If the petition is rejected or withdrawn, your employment authorization will end in 15 days. It is also important to note that this portability rule ceases to be valid on January 24, 2023.
Now we want to hear from you! Have you used the portability rule? Fill out the following survey to help us improve this process.