February 2, 2018
The US Department of Labor Starts 2018 with a Major Win for H-2B Workers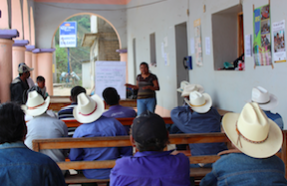 At the start of the new year, H-2B visa workers were greeted with a reminder of the power of H-2B visa regulations.
A Colorado landscaping company has agreed to pay $524,063 in back wages to 53 employees, and $26,104 in penalties to the US Department of Labor (DOL), following a DOL investigation
The company, Parkside Landscape, Inc., paid its workers less than the rates they were promised and illegally paid overtime hours at straight time rates. DOL also found that the transportation Parkside provided its workers violated safety rules. Additionally, the company failed to provide workers with a copy of the H-2B job order when they applied for their visas or wage statements during their employment. As part of the agreement, the company agreed to comply with all of the H-2B program rules in the future.
If you would like to learn more about your labor rights in the United States, visit the "Know Your Rights" section of Contratados.org. If you think your rights have been violated while working in the United States, call Centro de los Derechos del Migrante toll free at 01-800-590-1773 (from Mexico) or at 1-855-234-9699 (from the US).