March 3, 2015
A Win for H-2B Workers: Signal International Lawsuit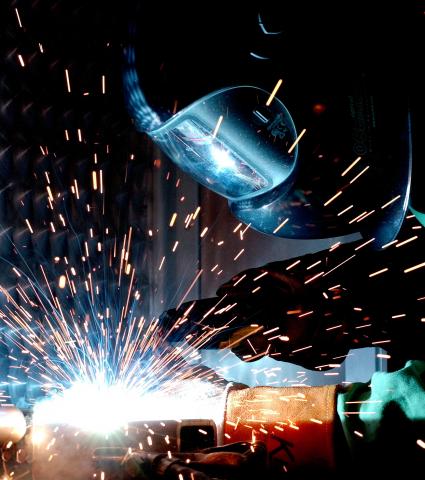 On February 18th, 2015, a federal jury awarded $14 million USD in damages to five former H-2B workers. The five had been recruited by Signal International to work as welders in Mississippi, repairing oil rigs after Hurricane Katrina. It was an exciting conclusion to seven years of litigation seeking justice for workers who experienced trafficking, fraud and discrimination in their pursuit of good jobs in the United States.
The experiences of these five workers vividly illustrate the flaws and potential for abuse within current U.S. temporary work programs. Here is a summary of the abuses experienced by the plaintiffs in this case:
Fraud in the labor recruitment process: The five plaintiffs were recruited in their home communities in India. The recruiter promised them good jobs, work permits and permanent residency (Green Cards) in the United States. Those promises were false—the workers received H-2B visas, which only allow workers to remain in the U.S. for under a year while they work for the company that helped them obtain the visa.
Labor trafficking: The plaintiffs each paid between $10,000 and $20,000 USD in recruitment fees and other expenses to secure their jobs in the U.S. Many of them took out steep loans and sold property to cover these costs. When they realized that they had been defrauded and that working conditions were not what they had been told, they felt obligated by their debts to keep working under bad conditions. The H-2B program does not allow workers to change jobs, and the plaintiffs did not want to run the risk of losing their status if they looked for another job in the U.S. An economist who reviewed Signal's records estimated that the company saved over 8 million dollars by employing H-2B workers with below-market wages.
Discrimination and bad living conditions: Signal's Indian workers—and not their U.S. workers—were forced by their employers to live in a worker camp with restricted mobility. They were forced to pay monthly rents of $1, 050 USD for small, packed spaces, much more than market rate, and they were not permitted to find their own housing. Workers were also humiliated at work because of their race and nationality. H-2B workers have the right to find their own housing and to receive the same treatment as other workers performing the same work. In this case, those rights were violated.
Illegal retaliation: When workers complained about bad working and living conditions, they were threatened with deportation. One plaintiff was detained by private guards for complaining about conditions and contacting a workers' rights organization. This worker received additional compensation for this illegal retaliation.
The plaintiffs in this case received legal services from theSouthern Poverty Law Center (SPLC), the American Civil Liberties Union's Human Rights Program, Crowell & Moring, the Asian American Legal Defense and Education Fund, Sahn Ward Coschingnano & Baker, and the Louisiana Justice Institute. The SPLC and allies have filed several other lawsuits on behalf of more than 200 other former H-2B Signal workers, who experienced conditions similar to those of the five plaintiffs in this case.