November 7, 2015
Advisory from the State of California Regarding H-2A Recruitment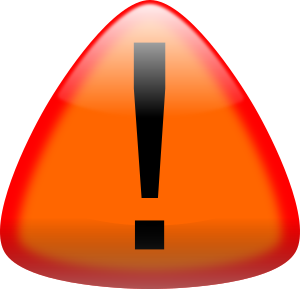 The following advisory was released on Nov. 4, 2015 by the Employment Development Department (EDD) of the State of California for distribution to H-2A employers:
CALIFORNIA H-2A PROGRAM ADVISORY
RECRUITER IN JOCOTEPEC, JALISCO, MEXICO CHARGING $450.00 DOLLAR FEE FOR WORKSHOP TO SECURE WORK IN THE UNITED STATES UNDER THE H-2A PROGRAM
This advisory/alert serves to inform our H-2A program customers (employers, H2A Labor Contractors, growers, agents) and any others associated with the recruitment of H-2A foreign workers regarding an activity which has been brought to our attention. An advertisement recently posted online at JOCOTEPEC.COM solicits Mexican farm workers to pay $450.00 (US Dollars) for a 3-hour course ("curso") to be held on Sunday November 8, 2015 in Jocotepec, Jalisco. This course is to prepare these workers to apply for H-2A jobs in the U.S.
Please note that this course is neither sanctioned nor authorized by the H-2A program.
As you may know, the H-2A program expressly prohibits the payment of fees by foreign workers hired for these temporary positions. The H-2A regulations specific to this prohibition can be found below:
Assurances and obligations of H-2A employers: 20 CFR 655.135 Subpart B
An employer seeking to employ H-2A workers must agree as part of the Application for Temporary Employment Certification and job offer that it will abide by the requirements of this subpart and make each of the following additional assurances:
(j) Comply with the prohibition against employees paying fees.
The employer and its agents have not sought or received payment of any kind from any employee subject to 8 U.S.C. 1188 for any activity related to obtaining H-2A labor certification, including payment of the employer's attorneys' fees, application fees, or recruitment costs. For purposes of this paragraph, payment includes, but is not limited to, monetary payments, wage concessions (including deductions from wages, salary, or benefits), kickbacks, bribes, tributes, in kind payments, and free labor. This provision does not prohibit employers or their agents from receiving reimbursement for costs that are the responsibility and primarily for the benefit of the worker, such as government-required passport fees.
(k) Contracts with third parties comply with prohibitions. The employer has contractually forbidden any foreign labor contractor or recruiter (or any agent of such foreign labor contractor or recruiter) whom the employer engages, either directly or indirectly, in international recruitment of H-2A workers to seek or receive payments or other compensation from prospective employees. This documentation is to be made available upon request by the CO or another Federal party.
The EDD is committed to working with the employer community to ensure that you are making informed decisions when using the H-2A Program. This effort to recruit foreign workers and require them to pay for this workshop represents a violation of the H-2A regulations referenced above. Please be advised that a violation of those regulations could result in the imposition of severe penalties.
If you are associated with this recruitment effort, you are advised to take the necessary actions to comply with the H-2A Regulations referenced above. For more information or guidance you may contact EDD's Agricultural Services Unit at (916) 654-9315. You can also request assistance from the Federal Department of Labor's Wage and Hour Division, the agency that enforces the work contracts of the H-2A Program.
Thank you.
California H-2A Program