June 21, 2021
Are you looking for a job in the United States using social media? Carefully consider the following pieces of information.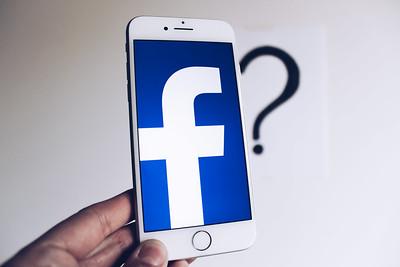 After a year of handling a public health emergency, thousands of people are currently utilizing social media in order to attain jobs and migrate inside the United States. Facebook is one of the most highly used social media in terms of searching for employment through social media groupings known as Facebook Group that are both private and public. Often, some job descriptions posted on these public and private Facebook posts are too good to be true. These 'too good to be true' job opportunities are the reason why we receive calls daily from people who have been misled into accepting these fraudulent job opportunities.
Although Facebook is a social media app that encourages people to communicate with brand new people, find friends and family, participate in Facebook groups that people are interested in, or connect with people instantaneously from anywhere in the world, the app is not necessarily an official and verified source for information, nor is it a place filled with actual, real, and safe workplaces. Therefore, it's important that every single piece of information that is posted on either Facebook, WhatsApp, and others are verified before any other step is taken such as uploading vital, identifiable information or paying for items.
Take into account the following pieces of information:
Do not trust in the name of the company found on Facebook. While it may seem that the name provided on the website is the name of the company, however, this assumption is not guaranteed nor does it indicate that that company is real and provides reliable visas for temporary work abroad.

Do not pay for a job opportunity. The reasoning for searching for a job is so that you receive adequate compensation for your efforts. Remember that working is a right and that requiring fees in order to work is illegal. In almost every case where a person pays a fee or deposit on sites that use auto service such as Oxxo results in fraud and the money cannot be recuperated after it is reported.

Always verify the offer being provided to you, and ask for the following from the employer:

The name of the company you are planning to work for in the United States. This piece of information is very important since only companies have the power to contact workers.

State in which you will be working (for instance, California, Washington, Georgia, Texas, Alabama, among others).

Time period of work: The terms of the temporary work. The time period you will be spending working in this temporary job space should be no longer than 11 months.

Type of visa or type of work: Remember that visas such as H2-A are for agricultural work and visas such as H2-B are for services such as gardening, construction, restaurant work, and working at processing plants (poultry, beef, or fish processing lines).

Take into account that the only type of instance in which you as a worker have to pay is to attain the visa, which amounts to USD 190 dollars. In the majority of cases, it is the employer who pays for this fee, but in the case where you would have to pay, assure yourself that you utilize trusted banks such as Citibanamex or Scotiabank, which ensure that your money is sent to the consulate. Finally, it is the consulate who administers your visa––not a person or licensed person. One of the most common ways in which fraudulent companies or entities deceive people is by them not ever giving you their complete name or their real name, and if they generally present themselves as "licensed", "lawyer", "agent", "auxiliary", among others, rather than their title and complete name, then they are most likely trying to trick you.
In our daily lives, we must normalize and habitualized the act of verifying the reputation and identity of employment, and, most importantly, whenever you are given a job opportunity for temporary work. The process of verifying your future employment should become a habit in order to preempt the possibility of losing your money or giving out your personal information.
If you are a person who is actively searching for work inside the United States and you come across a job offer on Facebook, it is important that you verify the information with El Centro de los DDerechos del Migrante, Inc. (CDM) at (800) 590-1773 from Monday to Friday 9:00 AM to 5:00 PM (CT), or you could check with your local consulate through WhatsApp at (818) 010-9508.
Do not pay; verify the reliability of your employment; verify and do not let yourself be deceived.
Image: Flickr/Stock Catalog 2018/Flickr.com