July 28, 2022
COVID Infections and Protections in the Meat Processing Industry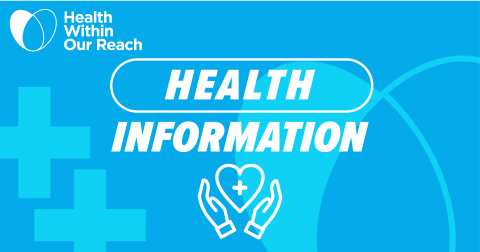 March 11 marks two years since the COVID-19 pandemic was declared worldwide. The lessons learned are encouraging, but there is still a long way to go to get back to "normal".
Although the virus has concrete effects on health, there are many things in our daily lives that were not working even before this disease arrived. Contagions, illness, and recovery have hit working people, their families, and their communities unevenly.
Over the years we have learned that:
There are (physical) health conditions that increase the risks of infection, serious illness or death.

There are social conditions that increase these physical risks: living conditions, working conditions, social context, and ethnic and racial origin.

There is no single, effective and 100% safe answer for everyone; but there are actions that help reduce risks.

As a worker, you have rights.
At Centro de los Derechos del Migrante, we insist on raising awareness around workplace protections, especially to those who work in the meat or protein processing industry (chicken, beef, pork, turkey, seafood and fish) as the peak of the pandemic had a huge impact on these workers.
Prior to the onset of the pandemic, protein processing workers were already working in poor and dangerous conditions: large crowds of people working at the same time; long workdays in enclosed, unventilated facilities; short breaks (or no breaks at all); workstations that do not allow for social distancing; and exhaustive work demands.
In short, the working conditions in the protein processing industry leads to a high risk of transmission of infectious diseases and has a greater impact on certain ethnic and racial populations in the United States, which are disproportionately represented in this industry.
In October 2021, the U.S. Congress investigated in detail the impact of COVID-19 infections in five of the largest meatpacking companies (JBS, Tyson, Smithfield, Cargill and National Beef). These five companies represent 80% of the beef market and 60% of the pork market in the United States. In May 2022, they published this report.
Some findings of this report are:
Meatpacker workers' health and safety are at risk every day to keep the meat market functioning for consumers and businesses.
The response to protect workers in this industry during the onset of the pandemic was insufficient: 59,000 infections and at least 269 deaths, nearly triple what was initially reported.
Nearly half of the meatpacking worker population is of Hispanic origin (44.4%) and approximately one-quarter (25.2%) are black.
Workers were pressured to stay on the job despite unsafe conditions. High ranking officials in these companies told workers that being afraid of COVID-19 was not a reason to quit their job and that contracting the virus did not make people eligible for unemployment compensation.
Companies resisted the requirement to implement minimum COVID-19 safety protocols: testing, masks, temperature checks, social distancing.
Meat processing companies can do much more to ensure protections for workers based on this experience, with the same energy and interest that they defended themselves against plant closures and the recommendations of health centers.
Although severe infections and deaths from COVID have decreased, there is still a lack of knowledge about the long-term effects of this virus on health, and the reactions to new variants. Above all, it is important to strengthen workers' right to have safe and healthy conditions, inside and outside the workplace in the face of the pandemic.
Stay tuned to the news about long COVID, and about your health and safety rights in the workplace. Talk to your family and colleagues about the protections you are entitled to receive.