September 8, 2021
How to change employers while on an H-2 visa and within the United States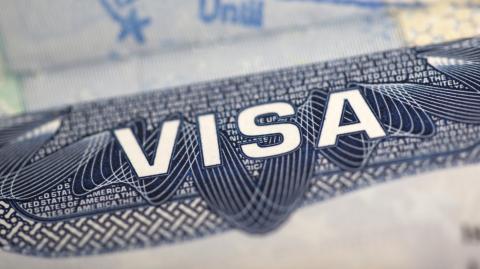 One of the most often asked questions by workers that reach out to our helpline is "How can I switch to another employer on an H-2A or H-2B visa?" A common and significant problem many workers run into while on an H-2 visa is that the validity of their visa is contingent on their continued employment with the employer who first hired them. This means that a worker cannot simply quit their current employment and work for any U.S. employer. However, an H-2 worker may be able to lawfully change their employer while they are still in the United States under certain conditions.
Step 1: Find an employer with Foreign Labor Certification Status
In order for an H-2 worker to change employers they must first ensure that the new employer is permitted to employ H-2 workers by the U.S. Department of Labor (USDOL). Workers can verify the employer's eligibility by asking the employer if they have a Foreign Labor Certification granted by USDOL. Workers can search for currently eligible employers with Foreign Labor Certification on Centro de los Derechos del Migrante's web project, Portal Migrante. Portal Migrante is a database that collects up-to-date employer information from the Department of Labor's employer search tool, https://seasonaljobs.dol.gov/.
Step 2: New employer must submit an I-129 form to USCIS
Once a worker has secured an offer from a qualified employer, the employer must submit Form I-129 Petition for a Nonimmigrant Worker to U.S. Citizenship and Immigration Services (USCIS).
In most cases, an H-2A or H-2B worker may not begin working for a new employer until USCIS approves the petition requesting a change of employer. However, there are some exceptions that allow workers to start working for their new employer while Form I-129 is pending.
When H-2A workers can start working before approval of I-129
Employers enrolled in E-Verify may employ an H-2A worker as soon as an H-2A extension is filed on behalf of a new H-2A worker currently working for another employer. The H-2A worker is authorized to work for up to 120 days while USCIS processes the petition filed by the new H-2A employer or until USCIS makes a decision on the petition, whichever comes first.
If USCIS denies the new petition before the 120-day period expires, USCIS will automatically terminate the H-2A worker's employment authorization within 15 calendar days of its denial decision.
When an H-2B Worker can start working before approval of I-129
The E-Verify exception is not available for H2-B workers. However, the Department of Homeland Security (DHS) is temporarily permitting portability flexibility for H2-B workers by allowing them to begin work with a new employer after USCIS receives the I-129 petition but before its approval. This temporary flexibility is available for petitions pending or received on or after May 25, 2021, but no later than 180 days after that date.
If USCIS denies the new petition, USCIS will automatically terminate the H-2B worker's employment authorization 15 days after the denial decision.
One of your employers should cover the cost of travel
Your original employer is normally responsible for paying the cost of your transportation from your original job to the new job. You can also make an agreement with the new employer that they will pay your expenses. Either way, you should not have to pay your own transportation expenses.
Workers should not risk overstaying past the expiration of their visa in order to change employers
The procedure for changing employers can be complicated since workers typically have a small window to change their employment. USCIS currently provides H-2A workers 30 days to find subsequent legal employment at the conclusion of the H-2A job and provides H-2B workers 10 days, but as applied now, these periods only kick in at the end of the petition validity period. If an H-2 worker left their job early because they felt mistreated, USCIS regulations require employers to report the worker as an "absconder,"[and the agency to revoke the petition if the worker is no longer employed by the employer. Hence, workers have a very short timeframe to change employers and will typically need to return to their country of origin to avoid any immigration consequences for overstaying past the expiration of their work visa.
This blog is not legal advice. If you or someone you know is experiencing some kind of abuse or problem in your workplace, you can contact the Centro de los Derechos del Migrante, Icn. (CDM). You can call from Mexico at 800-590-1773, or from the United States at 855-234-9699. Hours of operation are Monday through Friday from 9:00 a.m. to 5:00 p.m. (CT).
Imágen: Flickr/Cox andKings 2015/Vía Flickr.com