September 8, 2020
If you're facing dangerous conditions in your workplace, you can file a complaint with OSHA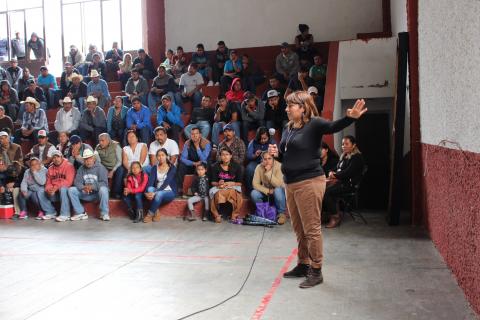 According to US law, everyone has the right to a workplace free of known health and safety hazards. In other words, everyone has the right to a safe and healthy workplace. To ensure their rights, migrant workers can raise their voices and denounce the abuses they face at work.
The Occupational Safety and Health Act (OSH Act) guarantees that any working person, regardless of their immigration status, can file a complaint about dangerous working conditions to the Occupational Safety and Health Administration (OSHA). OSHA is the United States Department of Labor agency that administers the OSH Act, and OSHA protects working people who complain about unsafe and unhealthy conditions, as well as enforcing anti-retaliation protections for complainants. Different protections under the OSH Act have different time limits to make a complaint.
Many times, migrant workers face dangerous conditions in the workplace. When they do, workers have the right to file a confidential complaint:
By phone at 800-321-6742; or
It is important to note that it is illegal for an employer to retaliate against you for filing a complaint!
In each case, OSHA assesses the complaint and decides how to proceed, either with an offsite investigation or by conducting a workplace inspection. If there is an imminent danger in the workplace, in other words, if a worker faces a risk of death or serious physical injury, OSHA must complete an inspection within 30 days. If OSHA decides to inspect the workplace, it will determine if there is a violation of the law, and if so, OSHA may impose fines or order the company to correct the unsafe conditions.
OSHA does not have standards in place for all of the hazards that could exist in the workplaces. Thus, it is always advisable to evaluate the situation with an attorney to determine the best way to proceed.
For more information, you can contact Centro de los Derechos del Migrante (CDM):
Toll free from the United States: 1.855.234.9699

Toll free from Mexico: 800 590 1773

Email: contratados@cdmigrante.org