January 20, 2023
Immigration relief for migrant and immigrant workers in the United States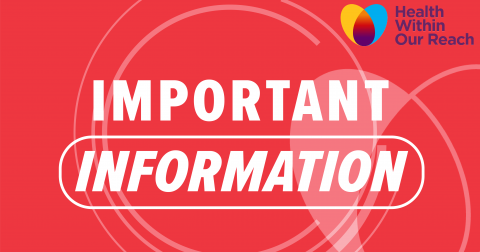 NOTE: Keep in mind that this blog is not legal advice.
We did it! Migrant and immigrant workers who speak out about workplace abuse or unfair working conditions could receive temporary immigration protections and permission to work in the United States, regardless of their immigration status.
This is a victory that we at Centro de los Derechos del Migrante (CDM) have been pushing for since our founding in 2005! Learn about immigration relief and how it may be able to help you.
What is immigration relief, and how can it benefit you as a working person with a temporary H-2A, H-2B or TN visa?
Immigration relief is a process that empowers migrant and immigrant workers to take action against exploitative and abusive employers by providing them with temporary immigration protections and permission to work in the United States.
This process benefits all migrant and immigrant workers, regardless of their immigration status, who experience violations of their rights at work, including non-payment of wages, unsafe working conditions (including lack of protocols to protect against the spread of infectious disease, like COVID-19), or intimidation when they seek to organize and bargain collectively to improve their working conditions.
Why is this new measure important?
This achievement lets migrant and immigrant workers seek justice when their workplace rights are violated without fear of their employers retaliating against them by threatening deportation or turning them in to immigration. It is time to raise your voice and stand up for your rights!
Immigration relief is a key step in empowering migrant and immigrant workers to hold abusive employers accountable.
How can I access this benefit?
Any migrant or immigrant worker in the United States, including individuals with H-2 and TN visas, can submit a request to U.S. Citizenship and Immigration Services (USCIS) through a central intake point. For requests from non-citizens who are in removal proceedings or have a final order of removal, USCIS will forward requests to U.S. Immigration and Customs Enforcement (ICE) to evaluate them. All requests will be considered on a case-by-case basis. USCIS will also process all requests for a work permit related to requests for immigration relief, including those related to requests decided by ICE.
In addition, requests submitted must include a letter, called a Statement of Interest, from a federal, state, or local labor agency requesting that the U.S. Department of Homeland Security (DHS) consider granting immigration relief on behalf of workers employed by companies involved in labor disputes related to laws the agency enforces.
You can read more in DHS's Frequently Asked Questions (FAQ) document.
At CDM, we will keep advocating for better working conditions, so we can someday celebrate with all those brave and determined individuals who this protection empowers to raise their voices and stand up for their rights at work. Our voices are stronger, together we can achieve better working conditions for all migrant and immigrant workers, and be part of this achievement and even more in the future.
If you need legal support or guidance, you can contact us through our phone lines: from Mexico at: 800 590 1773 and from the United States at: +1 855 234 9699. We are available from 9:00 a.m. to 5:00 p.m. ET, Monday through Friday.