October 20, 2016
Migrant workers disillusioned after governments' response to labor rights violations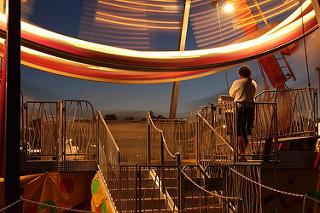 After more than 5 years of demanding labor rights protections, the response on behalf of the governments of Mexico and the United States -- organizing informational events -- has disappointed migrant workers.

A series of educational events were held in different cities throughout both countries during the years 2014 and 2015 to inform nearly 1,500 workers about their rights.

The events were planned in response to a complaint filed by migrant workers, and facilitated by the Center for the Rights of Migrants, Inc. (CDM) and other allies, against the government of the United States in 2011 for not adequately enforcing the protection of labor rights for temporary workers under the H-2B visa program.

Leonardo Cortez was one of the workers who filed the complaint against the United States after suffering from workplace violations. "After 17 days, we were paid $240 for 15 days of work," he said, "The employer told us that they had deducted $20 per day for our living expenses."

By filing the petition, Cortez pushed governments to act on these violations but was disappointed by the scope of these events. "As workers, we only ask that the U.S. government continue to give us the opportunity to work," said Cortez, who is also a member of Migrant Defense Committee, "that we're all treated with dignity and that our rights are respected; and they will see our eagerness and commitment to work."

Although CDM recognized the cooperative effort on behalf of both governments, the organization regretted that they disregarded the rest of the recommendations submitted in the complaint, mainly highlighting a constant failure to address violations against migrant workers' labor rights.

For example, petitioners demanded that the government of the United States provide more legal support to workers when their rights are violated and that they do not grant visa certifications to employers who do not reimburse workers, per H2 guidelines.

In a statement, CDM established that there is still much to be done in regards to labor rights: "We stress the need for the governments of Mexico and the U.S. to address the rest of the points in CDM's complaint in order to uphold minimum labor and employment standards for migrant workers under NAALC. "

Click here to read CDM's statement on the matter, and here for the final report on outreach events.

Photo: Bert CR, Flickr