May 7, 2021
TN Visa Workers Achieved Justice in Texas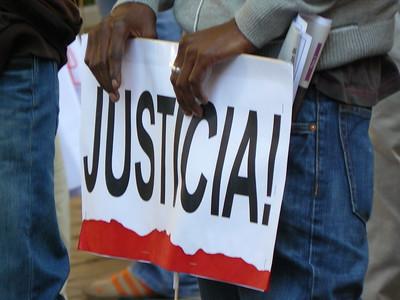 Four TN visa workers just achieved justice in their lawsuit against the dairy Kuiper Dairy, LLC in Texas. A little more than a year ago, they filed a lawsuit for violations of their labor rights. According to their allegations, they were recruited by Kuiper Dairy to work as animal scientists, but when they arrived for work, their job duties did not match their job offers, and they were not paid the promised wage either. When they complained about their wages, according to the lawsuit, their employment was terminated.
Today, we have the honor of sharing that Oswaldo Fernandez Solis, Adriana Barberena Rovira, and two other workers fought for their rights—and won—by reaching a confidential settlement with their ex-employer. To achieve this win, the Plaintiffs had the support and representation of Centro de los Derechos del Migrante, Inc. (CDM) and Texas RioGrande Legal Aid (TRLA). Click here to learn more about their fight and the rights of TN visa workers on a Facebook Live with Adriana, Oswaldo, and CDM.
As Adriana explained, you, too, can fight for your rights: "Make the decision! We proved that we're not alone, that we are heard. From the moment we got in touch, we were taken by the hand until we finished the process. So, basically, it's just a question of making the decision, raising your hand, lifting your voice, and going for it!"
Remember!: everyone working in the United States, with or without a TN visa, has the right to complain about labor abuses. Employers must keep the promises they make to workers during recruitment. And the law prohibits retaliation against workers for filing a complaint about discrimination or noncompliance with labor laws, including minimum wage, overtime, and health or safety.
This blog is not legal advice. It is important to keep in mind that each situation is different and you should seek the advice of a lawyer about your particular case. If you or someone you know is experiencing abuse in their workplace, you can contact Centro de los Derechos del Migrante, Inc (CDM). You can call from Mexico at 800-590-1773, and from the United States at 855-234-9699. To speak to someone in Mixteco, you can dial 953-554-0517. All advice is completely free and confidential. If you were or are currently working in Texas, you can also contact Texas RioGrande Legal Aid by calling 1-800-369-0574.
Image: Flickr/Albar Arraitz de San Martiño, 2009/Vía Flickr.com