June 9, 2021
What do I need to work in the US with an H-2 visa?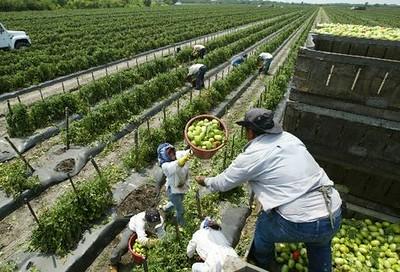 H-2 visas are permits issued by the US government. To obtain them, employers should submit a petition to the US Department of Labor (DOL) asking for workers to be allowed into the country to work for a specific period of time. However, despite this process starting in the US, the majority of it occurs in home communities in Mexico through recruiters and recruitment agencies who offer the actual jobs. And here's where we face one of the most important requirements to obtain a temporary work visa: A REAL JOB OFFER from a US employer with government authorization.
Once I have a real job offer, what do I need in order to process my temporary work visa?
Every person needs a valid passport to be allowed out of their country; this document is also considered a valid government-issued id. To obtain a Mexican passport, you'll need your birth certificate, CURP and voting id (INE). Then you'll need to schedule an appointment at the Foreign Affairs Secretariat's (Secretaría de Relaciones Exteriores, or SRE) delegation, and pay the passport fee. This fee will vary according to the validity period and you can pay it at authorized banking institutions. Remember that obtaining a passport is a personal transaction, nobody can do it for you.
In addition to the passport, each visa applicant must fill out the DS-160 application form. You can find this form on the US Consulate website. Remember! filling out the DS-160 form does not guarantee that the job offer is real, nor that the visa will be issued. Along with the DS-160 form, you'll have to pay a visa processing fee of $190 USD. Usually this fee is paid by the employer, but in case the worker needs to pay for it, it must be paid at the official Consulate accounts at Citibanamex (account 023-3047007) or Scotiabank (account 4244). These fees are payable to CSRA Mexico. Keep in mind that these payments are always paid directly at the bank and never at convenience stores — such as Oxxo — grocery or drug stores.
After filling out the DS-160 form and paying the visa fee, you'll need to go to the Consulate in person for an interview, and to have your picture and fingerprints taken. Each applicant must travel to the city where the Consulate is located. There are only 7 Consulates that process H-2 visas: Monterrey, Nuevo Laredo, Ciudad Juárez, Matamoros, Tijuana, Hermosillo, and Nogales. It is not until this step has been completed that the applicant will know if the visa was approved or denied.
IMPORTANT: Because of the current context, fingerprints, pictures and interviews will be conducted or taken at the Consul's discretion.
You should also have the following in mind:
The Consulate does not send acceptance letters to applicants to inform them about their eligibility to apply for an H-2 visa.

You do not need a Covid-19 test to apply for a visa.

You do not need to buy medical insurance.

Immigration records' checks are not a requirement when applying for a visa.
It is recommended that you always verify a job offer. In order to do so, you'll need the following information:
Name of the company (remember that this is different from the recruiter or the recruitment agency)

State where you'd be working

Working period

Type of work promised

Type of visa offered
You can learn more about this and other similar topics at Contratados.org. Share this information with your friends and family. Together we can prevent fraud in our communities.
If you have questions about a job offer, contact Centro de los Derechos del Migrante, Inc. (CDM). We can help you verify a job offer and answer your questions about it. Call us toll free from Mexico at 800-590-1773, of from the US at 1-855-234-9699, Mondays through Fridays from 9:00 am to 5:00 pm (CT)

Imágen: Flickr/Karla Johana Ensástiga, 2013/Vía Flickr.com