July 28, 2022
Workers' compensation is your right: you have the power to defend yourself!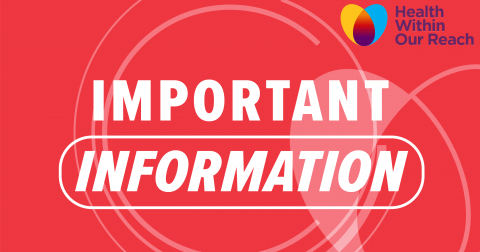 As we have already mentioned, in the United States there are workers' compensation laws that can help you if you have a health problem at work. These laws vary by state, but the basic principles of the system are similar. Next, we'll tell you more about these principles.
It's common for people who are injured at work to worry about a negative response when they use the workers' compensation system and that it could hurt their relationship with their employer. However, using the benefits of this system is your right if you have an accident or get sick at work. Additionally, it's important to keep in mind that:
-When you use workers' compensation benefits, you're not demanding them from your
employer, but asserting your rights with an insurance company.
-It's not personal. If you have workers' compensation insurance, which is required in
almost all cases, the employer will not pay your workers' compensation benefits from
their own pocket.
-Workers' compensation is insurance without fault. To be able to access workers'
compensation benefits, it's sufficient that your employer has this insurance, and that you
have been injured or have gotten sick at work. In the majority of cases, it doesn't matter
if the accident or illness was due to an error that you made, or that your employer or
anyone else made.
These general recommendations are useful for your workers' compensation claim:
Report your injury: The employer has a right to be notified immediately about your injury or illness. In Maryland, the deadline is 10 days. Depending on the company, there may be different protocols to follow about who and what to report. It's important to inform yourself about these processes, since doing everything that's required will help make the process easier.

Choose your doctor: If you are injured, you have a right to decide who will provide your medical care. The employer does have a right to require a medical evaluation of your condition and recovery with a doctor they choose, but you can choose the doctor that provides your medical treatment. You can also ask for a second opinion, even if you chose the first doctor that examined you.

Follow your treatment: Your health is essential. To take care of yourself and get better, attend your appointments and follow-ups. If there is an appointment that you can't attend, try to let them know in advance and reschedule. It's important to reschedule these visits because, if you miss a visit, it can make it easier for insurance to refuse you additional treatment or other benefits.

Document: When a workers' compensation case begins, medical reports are the main source of information to make your case, so it is best if your medical reports are very detailed. When you go to a medical appointment, make sure to share all of your injuries or symptoms, even if they seem insignificant. Do not leave out information about something that hurts you or bothers you.

Seek legal advice: Try to seek legal advice the day that you get hurt or become sick. Workers' compensation systems in each state are complicated, and to protect your rights within these systems, we suggest that you consult with a lawyer who has experience with workers' compensation in the state that you're working in. While CDM does not provide representation for workers' compensation cases, we can try to connect you with legal resources in your state.

Identify the time periods: Each state has deadlines to report or begin claims. Make sure that you have the correct information before each period ends.
Unfortunately, the workers' compensation system has important limitations:
If a person has a temporary contract, sometimes it is not possible to know ahead of time what coverage they have and who is responsible for it.

The employer is not obligated to give you time off to attend medical appointments, especially if you are still able to go to work. You may have to schedule your appointments outside of working hours.

The employer can require that you come to work and do light activities, as long as it doesn't go against the doctor's orders. This can be tiring or very boring, but if you refuse to do it, your employer likely has the right to fire you.

If while at work you get sick with an infectious disease, like COVID-19, it's necessary to document the possible contagious situations. If you think that someone at work is sick and that you might have been exposed, document and report it. For example, you can send a message to your employer that you think that you were exposed to COVID-19 yesterday because the person working beside you had a strong cough, and today that person tested positive for COVID-19. Documenting and reporting this information helps prove that you were in the workplace when you got sick, instead of in another location, and that for that reason, you should receive workers' compensation coverage.

Workers' compensation is coverage administered by the state, meaning that, for temporary migrant workers, it's difficult to transfer the benefits outside of the country or even outside of the state.
To enforce your rights under this system, it is always advisable to consult with an experienced workers' compensation attorney as soon as possible. If you have been injured or are experiencing an occupational illness, you can contact Centro de los Derechos del Migrante, Inc. (CDM). While CDM does not provide workers' compensation representation, we can try to connect you with legal resources in your state. You can call from Mexico at 800-590-1773, or from the United States at 855-234-9699. Hours of operation are Monday through Friday from 9:00 a.m. to 5:00 p.m. (CT).