February 23, 2022
Vaccination requirements to enter the United States: What all workers with H-2 visas should know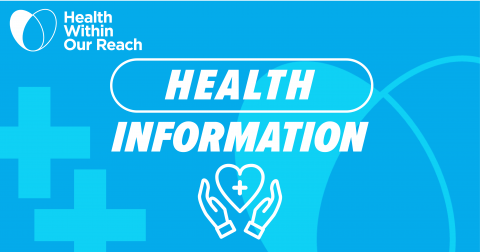 UPDATE as of May 12, 2023: As of May 12, noncitizens traveling to the United States by air or land will no longer be required to present proof of COVID-19 vaccination. The White House also announced that the vaccination requirement for federal employees and contractors will end on May 11, along with the COVID-19 public health emergency.
Below you will find information about the COVID-19 vaccination requirement, which ceased to be effective on May 12, 2023. Please note that this information no longer applies.
Like last year, Susana will travel from Mexico to the United States to spend eight months processing seafood with an H-2B visa. Since the beginning of the pandemic, she's paid close attention to vaccine guidance and updates, along with the requirements for safe travel. Some of her coworkers were vaccinated in Mexico, while others, like her, were vaccinated in the United States.
A few days ago, when starting to make preparations for her trip, Susana, and her coworkers received the following news:
-As of January 22, 2022, the United States Department of Homeland Security (DHS) enacted a temporary regulation that establishes vaccination requirements for land and airports of entry to the United States.
-The new restrictions apply to everyone who is not a United States citizen or permanent resident, including all workers with temporary visas, like Susana and her coworkers.
-This regulation only permits the entry of those who can demonstrate that they are fully vaccinated against COVID-19, according to the definition of the Centers for Disease Control and Prevention (CDC).
[Workplace Safety Setback and Remaining Protections: Defending your Right to a Safe Workplace]
Susana and her coworkers began to wonder: what does it mean for a person to be fully vaccinated, according to the CDC?
It means that only people who have received vaccines for emergency use from laboratories authorized by the United States Food and Drug Administration or by the World Health Organization are considered completely vaccinated. A vaccine that was reviewed by a data and security monitoring committee, which undertook an independent analysis, was also recently added. Currently, the approved vaccines to enter the United States are:
One dose:
Johnson and Johnson / Janssen

Convidecia (CanSino)
Two doses:
Pfizer - BioNTech

Moderna

BIBP / Sinopharm

AstraZeneca / Oxford

Sinovac

Covishield (AstraZeneca)

Comirnaty (Pfizer / BioNTech)

Medicago
This means that there are vaccines administered in Mexico, like Sputnik-V, that are NOT approved. At least until DHS modifies this new regulation, the majority of H-2 workers from Mexico that were vaccinated with these brands will not be able to travel to the United States through air or land ports of entry.
Is this a complete rule, or are there exceptions?
There are exceptions for:

Diplomatic trips or foreign government officials;

People under the age of 18;

Certain participants of COVID-19 vaccine trials;

People with certain medical conditions who are advised not to get a COVID-19 vaccine;

People with humanitarian or emergency exemptions from DHS;

People with valid non-immigrant visas (that are not B-1/B-2) who are citizens of a country with limited vaccine availability. For example, Haiti and Nicaragua are considered to have limited vaccine availability, but other countries, like Mexico, are not. For this reason, this exception does not apply to workers with temporary visas from Mexico,

Members of the United States Armed Forces or their partners or minor children, and

People whose entry is of national interest to the United States, as determined by DHS.
Susana and other workers began to share this information and review their documents to make sure that they had proof of vaccination. In Mexico, one of the available resources to download your vaccination certificate can be found at this link. However, in the United States, it is not necessary for vaccination documents to have a QR code, but it is necessary for them to include your full name, birthdate, and passport number.
Workers that did not receive one of the approved vaccines are worried, but they will stay up-to-date with the latest information, because they have learned about efforts of several congresspeople to propose entry options for workers with approved visas who do not meet the vaccination requirements.
The Centro de los Derechos del Migrante team identified initiatives that demonstrate the importance of migrant workers in sectors that are considered critical. For example:
-January 28th, 2022, a bipartisan group of legislators wrote the Secretary of Homeland Security requesting that DHS provides H-2A employers with "the flexibility to vaccinate employees upon arrival and work with industry to offer vaccination clinics at U.S. embassies and consular offices in the employee's home country."
-The Cybersecurity and Infrastructure Security Agency (CISA) within DHS already considers many workers within the food chain, including those that process meat, poultry, and seafood, as critical infrastructure workers. At the start of the pandemic, this designation allowed them to travel for work, even when land and airports of entry were closed to "nonessential travel," which could be in workers' favor at this time.
It's important that, like Susana, you stay up-to-date about information that impacts your migration to the United States.
If you have a question, do not hesitate to contact Centro de los Derechos del Migrante Inc. (CDM) in Mexico at (800) 590-1773 or in the United States at 1 (855) 234-9699. To speak to someone in Mixteco, call 953-554-0517. Our services are completely free and confidential.